Robert David Steele
Comprehensive Architect, Prime Design
Posted: December 21, 2010 08:27 A
Diversity of Voices & Values (Huffington Post)
Poor No Labels. A million dollars wasted, all because the donors and the recipients are so out of touch with America they simply don't "get" the fact that the two-party tyranny is a "walking dead man," and a diversity of voices & values has emerged across America and around the world.
With today's posting, I point to twelve of the lists of books reviews from Book Review Lists (Positive). For each list, I highlight two books from within that list. My intent is to demonstrate that America does not lack for authentic, coherent, integral voices & values — right now it lacks for honest leadership. Labels or No Labels, America has no leaders worth a warm bucket of spit. From wing-nuts to buffoons to frauds, we have no bench. The time has come, in my view, to retire an entire generation of local, state, and national "leaders," and to make way for the younger generation, the digitally literate generation, for whom secrecy is a connectivity outage to be routed around.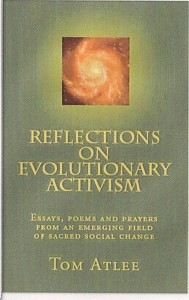 Book Reviews on Conscious, Evolutionary, Integral Activism & Goodness
Review: Evolutionary Activism by Tom Atlee
Review: Society's Breakthrough!-Releasing Essential Wisdom and Virtue in All the People
Book Reviews on Dialog for Truth & Reconciliation
Review: All Rise-Somebodies, Nobodies, and the Politics of Dignity
Review: The Power of the Powerless-Citizens Against the State in Central-Eastern Europe
Book Reviews on Diversity of Voices & Values (Other than USA)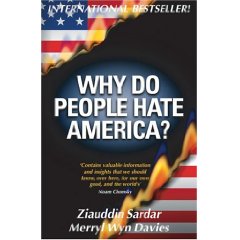 Review: Why Do People Hate America?
Review: Why the Rest Hates the West-Understanding the Roots of Global Rage
Book Reviews on Diversity of Voices & Values (USA)
Review: Democracy's Edge-Choosing to Save Our Country by Bringing Democracy to Life
Review: Is Democracy Possible Here?: Principles for a New Political Debate
Books Reviews on Education for Freedom & Innovation
Review: Escaping the Matrix-How We the People can change the world
Review: Pedagogy of Freedom-Ethics, Democracy, and Civic Courage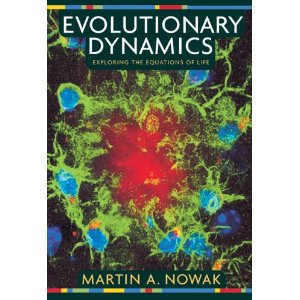 Book Reviews on Evolutionary Dynamics
Review: Evolutionary Dynamics-Exploring the Equations of Life
Review: The Great Turning-From Empire to Earth Community

Book Reviews on History
Review: The Landscape of History-How Historians Map the Past
Review: The Lessons of History
Book Reviews on Leadership for Epoch B
Review: Leadership and the New Science-Learning about Organization from an Orderly Universe

Review: Wave Rider: Leadership for High Performance in a Self-Organizing World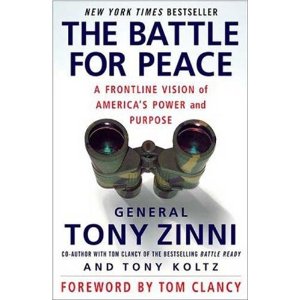 Review: Peace-A History of Movements and Ideas
Review: The Battle for Peace-A Frontline Vision of America's Power and Purpose

Book Reviews on Philosophy
Review: Philosophy and the Social Problem-The Annotated Edition
Review: The Thirteen American Arguments-Enduring Debates That Define and Inspire Our Country
Review: Breaking the Real Axis of Evil-How to Oust the World's Last Dictators by 2025
Review: High Noon-20 Global Problems, 20 Years to Solve Them
Book Reviews on Self-Determination & Secession
Review: A Constitutional History of Secession

Review: Secession-How Vermont and All the Other States Can Save Themselves from the Empire

It has not been easy, picking the best two from among those I have read within each list, and I know there are tens of thousands of other books I have not read and do not even realize exist. That is why I believe in Collective Intelligence as pioneered by Tom Atlee, George Por, Pierre Levy, and many others.
Tom Atlee makes the point the greatest clarity: when you have CITIZENSHIP, "transpartisanship" becomes moot if not a cancer. This is about the whole, not the factions. This is about WE, in which every diversity of voice & value must be embraced in defining and nurturing the We. There are 65 political parties in America. It's time we overwhelm the "top two" and open ourselves up to ALL voices & values. We.