EIN CeO Issues Statement Predicting Donald Trump's Next 7 Moves
Industry: Education
Robert David Steele, the foremost proponent for electoral, intelligence, and governance reform in the USA, has posted a prediction of Donald Trump's next seven moves.
Washington, DC (PRUnderground) February 16th, 2017
Robert David Steele, Chief Enabling Officer (CeO) of Earth Intelligence Network, has today published a 733-word document online that lists and expands on the following seven predictions: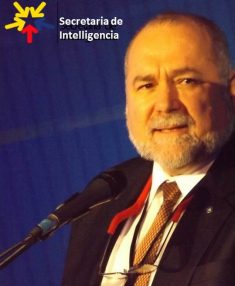 01 Preibus Goes
02 Trump Doubles-Down on Wrong Approach to National Security & National Strategy
03 Bannon Gets Playmates (Cynthia McKinney & Dennis Kucinich, Ralph Nader, Jesse Ventura)
04 Electoral Reform Act – paper ballots, end of private money in public politics
05 Trump Channel – press removed from White House
06 Debt Be Gone – 3 trillion in individual debt renegotiated personally by the President
07 Secure Communications for Everyone – NSA on the chopping block
A copy of the document is below in hard copy, at 733 words it may be reproduced by anyone provided it is reproduced in its entirety inclusive of the biography with the link to EIN CeO's professional web page. It is also available at the link below as an online reference point. Both the document and the online post include video, audio, and text references helpful to those who wish to understand the state of US politics and the turmoil surrounding our "accidental" president.
The most recent YouTube video interview, with Tara McCarthy of Reality Calls, discusses in depth why an Electoral Reform Act is the one thing that Donald Trump can do right now to avert the chaos of an American Spring, to legitimize his presidency in the eyes of the 73% who did not vote for him, and to free the Members so as to make possible transpartisan evidence-based governance in the public interest.
Interviews are invited. Email is the preferred scheduling vehicle. As Catherine Austin Fitz has so elegantly outlined in her YouTube video interview with USA Watchdog founder and interviewer Greg Hunter, Donald Trump — our president — appears oblivious  to the playbook being used  by his enemies united. He needs to pause and take stock before making any further changes.
DOCUMENT: Donald Trump Next Moves 733 Words
ONLINE POST: Robert Steele: Donald Trump's Next 7 Moves
About Earth Intelligence Network
Earth Intelligence Network is a non-profit educational corporation that seeks to teach individuals and organizations how to use holistic analytics, true cost economics, and if desired, open source everything engineering, to create open ethical intelligence (decision support) in support of strategic, operational, tactical, and technical decisions, courses of action, and investments.
Associated Videos
The Reality Calls Show Episode 13: Robert David Steele, The One Thing Trump MUST Do
USAWatchDog.com: Catherine Austin Fitts-Trump Taking On Corruption & Lawlessness