EIN CeO Publishes Activist Memorandum on Electoral Reform & Other Ideas for President Trump
An "American Spring" looms. Activists have come together to offer President Donald Trump a one-page nine-point action plan for restoring democracy.
Washington, DC (PRUnderground) February 13th, 2017
On 11 February 2017 Robert David Steele, Chief Enabling Officer (CeO) of Earth Intelligence Network (EIN), published a one-page Memorandum online seeking to help President Donald Trump stabilize his Administration, expand his legitimacy beyond the 27% that voted for him, and be the greatest president in modern American history.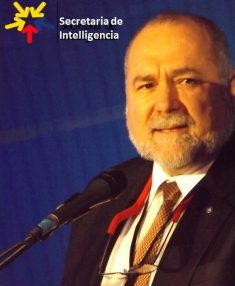 This past week a number of activists came together online to discuss the threats to our dysfunctional democracy, and to sort through specific recommendations that could be communicated to President Donald Trump in his preferred form: one page with nine bullets.
The resulting Memorandum for the President has  been posted online where it is also down-loadable (below) as a printable one-page document.
The memorandum is divided into three sections.
Section one emphasizes that all of the existential threats to American democracy and to the Trump Administration are here at home — Iran and Russia do not threaten our democracy, we do.
Section two outlines four things President Trump can do immediately to restore democratic functionality to the United States of America, the most important being an Electoral Reform Act of 2017.
Section three lists four specific things President Trump can do to become the greatest American President in modern history — these include the addition of Cynthia McKinney and Dennis Kucinich to his senior team, two major public summits, and a presidential commitment to re-negotiating student debt, medical debt, and small business credit card debt.
All of those contributing to the Memorandum, issued under the name of Robert David Steele, are committed to the reinstatement of the US Constitution as the foundation for both domestic and foreign policy; and to all ethical, legal, non-violent measures that can restore America the Beautiful to its intended status as a functional democracy that fosters peace and prosperity for all.
Background
With the election of Donald Trump  — an election that has inspired at least one free online essay, Donald Trump, Accidental President, Under Siege! — the public has split into three camps:
01 The handful of advisors responsible for his accidental victory — and the Republican leaders that opposed him to the bitter end — have circled the wagons and are seeking to dictate policies to the rest of the country without regard to what anyone else thinks.
02 The 26% who voted against him — and the many billionaires and bankers that funded their activism — are preparing for an "American Spring" with all that implies.
03 The 47% who did not vote at all are still complacent and not participating in our political process.
The various recommendations in the Memorandum, the most important of which is the Electoral Reform Act of 2017 with twelve specific corrections to the current process, are intended to re-boot democracy and broaded the legitimacy of the Presidency in the eyes of the 73% who did not vote for the President.
PRINTABLE DOC (1 Page): MEMORANDUM FOR THE PRESIDENT
About Earth Intelligence Network
Earth Intelligence Network is a non-profit educational corporation that seeks to teach individuals and organizations how to use holistic analytics, true cost economics, and if desired, open source everything engineering, to create open ethical intelligence (decision support) in support of strategic, operational, tactical, and technical decisions, courses of action, and investments.
RELATED VIDEO
RELATED GRAPHICS